Places to Visit in Birmingham in 2016
When you're planning a trip to The Midlands, you cannot miss the opportunity to explore Birmingham and sample everything this vibrant city has to offer.
Cadbury World
Chocoholics will make a beeline for Cadbury World where you can discover more about the history of the nation's favourite chocolate, learn how it's made and get involved with interactive exhibits which will keep the kids amused for hours.
Birmingham Museum and Art Gallery
Whether you're interested in the history of Birmingham and its people, art and natural history, faith, Ancient Egypt or the Pre-Raphaelite brotherhood, there's plenty to see and do at Birmingham Museum and Art Gallery.
National Sea Life Centre
See over 2,000 creatures up close at one of Birmingham's most loved attractions, the National Sea Life Centre. Creature talks are held throughout the day, so you can learn all about your favourite sea creatures, including sharks, rays, sea turtles, otters and penguins. With over 60 displays, a 4D cinema and an interactive rock pool, this is an exciting and educational day out for children and adults alike.
Museum of the Jewellery Quarter
Take a guided tour of a real jewellery factory, founded in 1899, where you can watch a demonstration of traditional jewellery making techniques. Galleries showcase items of jewellery made using natural materials, including diamond, platinum, coral and even whale tooth. Jewellery production over the last 2,000 years is depicted throughout the museum and you can even take a unique piece of original jewellery home with you.
The Birmingham Back to Backs
The Midland's only remaining example of back to back housing has been adopted by the National Trust. Volunteers conduct guided tours of these carefully restored 19th century houses which once belonged to the working people of Birmingham. Take a step back in time and experience what it was really like to live in these buildings which have been frozen in time just a stone's throw from the city's modern streets.
Birmingham Wildlife Conservation Park
Just two miles south of the city centre, the conservation park is home to an array of animals. Dedicated to conserving some of the most critically endangered species in the world, the park partakes in a number of approved breeding programmes. Some of the animals in the care of the park include the Ring Tailed Lemur, Yellow Breasted Capuchin Monkey, Red Squirrel, Ocelot, Madagascan Tree Boa, African Spurred Tortoise and many more. Whether you're looking for a fun day out with the family or you wish to learn more about the park's conservation efforts, a visit is a must.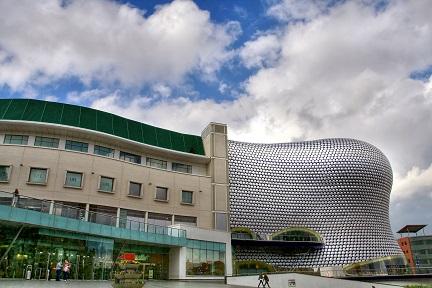 These are just some of our favourite attractions right here in Birmingham. Popular destinations in the surrounding areas of the West Midlands include:
West Midlands Safari Park
Black Country Museum
Dudley Canal Trust
If you are thinking of visiting the city and would like us to make some recommendations tailored to your requirements, please do not hesitate to get in touch.